OPHA Capitol Visit Day
Registration now open!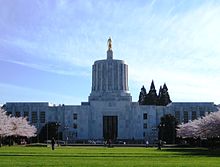 Join the Oregon Public Health Association for our 2017 Capitol Visit Day! You'll learn about public health related bills that the legislature is working on and how those bills are faring. OPHA will be scheduling legislative appointments* for attendees, and you'll have the opportunity to share your views with leadership from the Oregon Senate and House.
We look forward to seeing you in Salem this year for another exciting legislative session!
---
EVENT DETAILS
When: Friday, April 7, 2017 from 9:00 am - 1:30 pm
Where: Oregon State Capitol, Salem, Hearing Room 50
900 Court St NE, Salem, OR 97301
Download Capitol Area Map
Registration: We're sorry but this event is at capacity. We hope that you can join us at another OPHA event in the future!
If you are employed by a government agency you are allowed to participate in OPHA Capitol Visit Day as a private citizen, however you will likely need to use personal time. Check with your supervisor to make sure.
Legislative Appointments: The availability of representatives is subject to change during the session, therefore appointments are not guaranteed. We will do our best to schedule appointments for those who have registered before March 27, 2017.
Agenda:
8:00-9:00 Check-in (Galleria)
8:00-9:00 Networking & breakfast snacks (HR 50)
9:00-9:15 Welcome and Agenda for the Day
9:15-10:00 Guest Speakers
10:00-10:15 Legislative Process/How to talk to Legislators
10:15-10:30 OPHA Policy Priorities
10:30-11:30 Small Group Discussions: Prepare for Legislative Appointments
11:30-2:00 Legislative Appointments
11:30-2:00 Visit Exhibits (Galleria)—light snacks available
12:00 Gather for Photo (Rotunda Steps)
12:30-1:30 Brown Bag Lunch & Debrief on Meetings with Legislators
1:30-2:15 Capitol Tour
---
Advocacy Tips & Tools - Get informed and take action now!
View our Legislative Update page and stay informed about OPHA endorsements and legislative activity.
Click here to learn more about our endorsement process and how to request legislative support.
---
2016 CVD Highlights
OPHA had a remarkable presence at the Oregon State Capitol during the 2016 Legislative Session thanks to the 120 students, community members, and public health professionals who gathered in support of public health policy in Oregon. The 2016 OPHA Capitol Visit Day was filled with exciting events including presentations by Senator Elizabeth Steiner Hayward, Representative Alissa Keny-Guyer and Senator Chuck Riley, Capitol tours, advocacy 101 training, an overview of OPHA policy priorities, and thought provoking public health policy discussions. Attendees learned about bills being voted on in the 2016 Legislative Session, and met with their Representatives to advocate for public health.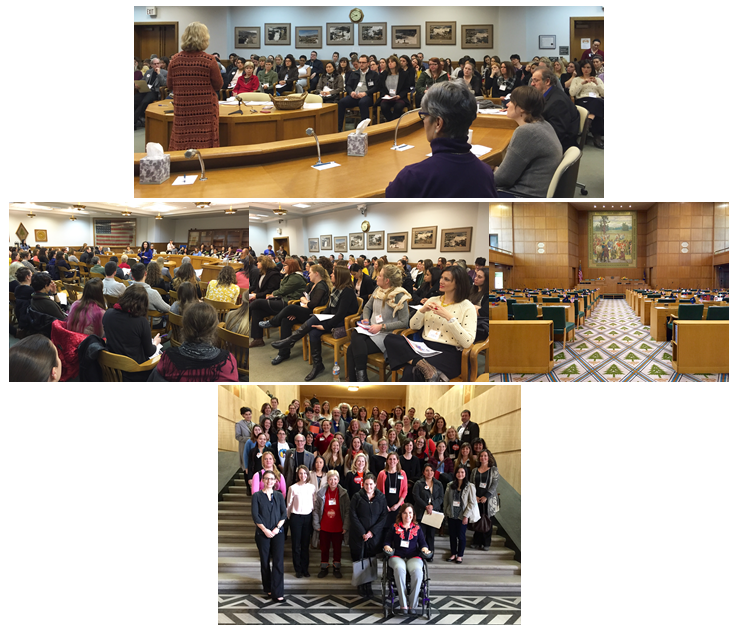 Click here to view more photos from the 2016 OPHA Capitol Visit Day.
*Photos courtesy of Layla Garrigues.
Co-Organizers: PSU/OHSU & Willamette University's IHI Open School Chapters
Event Partners:
---
Get involved!
If you would like to become more involved in OPHA advocacy events or the OPHA Policy Committee, please contact:
Click here to learn more about our policy committee and advocacy through OPHA.