2014 Oregon Public Health Week
Event Highlights: April 7-13, 2014
Public Health Week was celebrated throughout Oregon, with public health advocates hosting a variety of events aimed at increasing awareness of how to develop healthy behaviors and communities.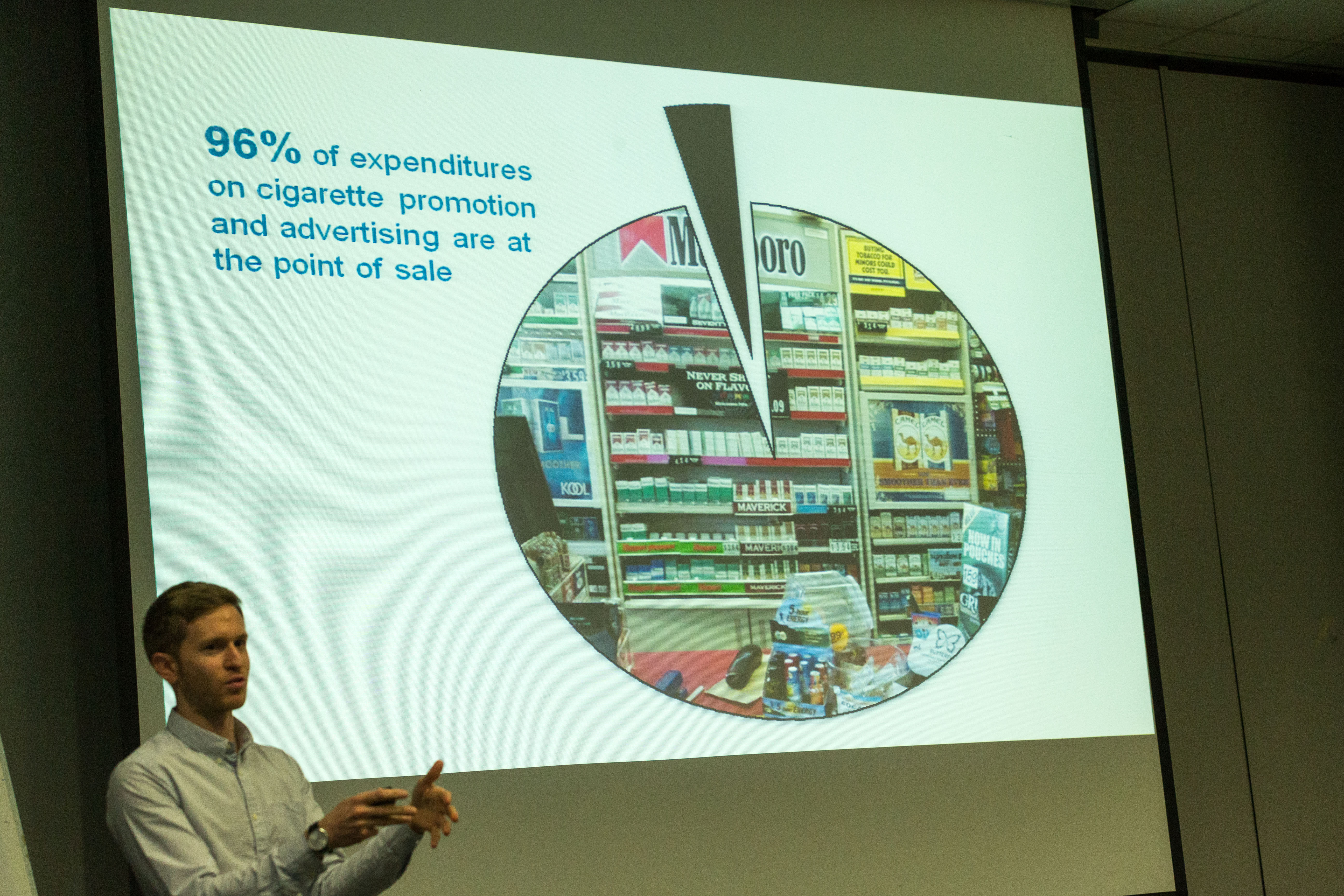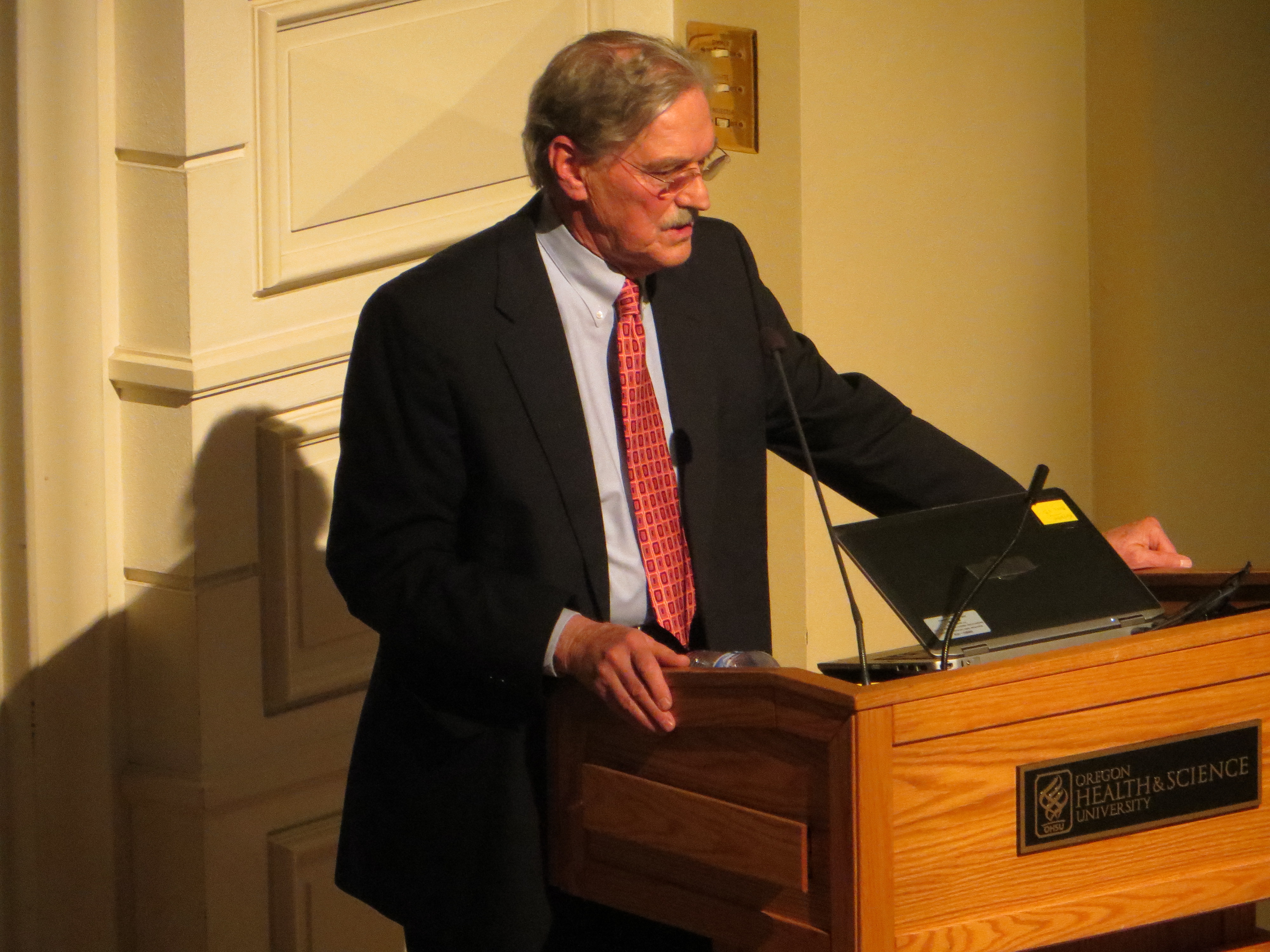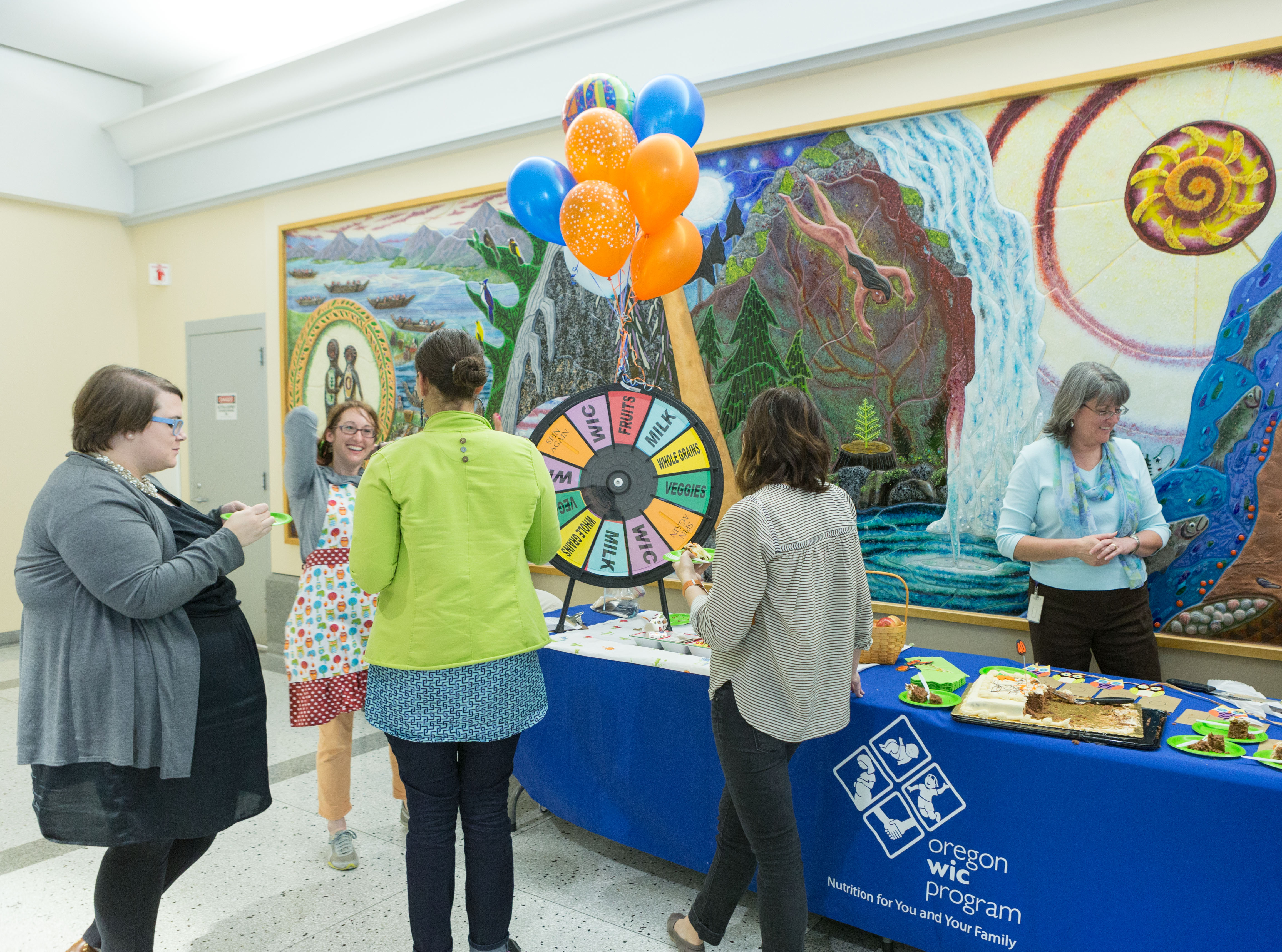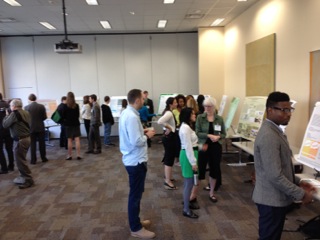 Photos courtesy of Allan Visnick
Robert S. Lawrence, MD Presents
Food for Thought: How a high meat diet impacts our health, the environment and the food supply
OPHA's signature event was a speaking engagement from Dr. Robert S. Lawrence entitled "Food for Thought: How a High Meat Diet Impacts Our Health, the Environment and the Food Supply". Dr. Lawrence is the Center for a Livable Future Professor at the John Hopkins Bloomberg School of Public Health. He talked about how a high meat diet displaces a healthier diet made up mainly of plant-based foods, as well as the adverse environmental impacts from the industrialized production of raising animals for food.
*If you were unable to join us for this event, please click here to view the presentation slides and archived recording.
Public Health Week Panel
Building Bridges: Achieving Health in All Policies Through Cross-Sector Collaborations
OPHA partnered with the Oregon Health Authority, Public Health Division, as well as Oregon Health & Science University to host the Lawrence event. The Public Health Division also worked with OPHA to host "Building Bridges: Achieving Health in All Policies Through Cross-Sector Collaborations", a panel that explored the intersection of innovative public health, education, healthcare, and transportation policies currently being developed in Oregon.
OMPH Poster Symposium
The Oregon Master of Public Health Program Poster Showcase featured the work of several OMPH students. Over 100 people attended the showcase, where students presented posters presentations on a wide array of public health topics. Students shared and discussed their research, projects, and field experiences with peer and public health colleagues.
Additional Oregon Public Health Week highlights include:
Science Olympiad

Extreme Cube Makeover - Portland State Office Building
OSU Public Health Fair
Click here to read more!
2014 Public Health Week Sponsors:

County Health Rankings Released March 26th
What is keeping many Oregonians from living their best life?
The County Health Rankings help us consider what may be keeping people from being healthy and doing things they enjoy. The Rankings look at the overall health of nearly every county in all states. It allows each state to see how its counties compare on a range of factors that influence health including high school graduation rates, obesity, smoking, and family and social support.
The County Health Rankings consider health outcomes (length and quality of life) as well as health factors (clinical care, health behaviors, social & economic factors, physical environments) in order to determine the overall health of the state. In Oregon, Benton County holds the highest ranking in both categories overall, with Grant, Washington, and Hood River Counties following. Overall, Oregon ranks fairly well for health outcomes in comparison to the top ranked U.S. states. However, the county rankings for health factors show increasing rates of both unemployment and childhood poverty. Click here for more information about Oregon's County Health Rankings.
The Rankings help communities sharpen their focus on areas related to health that need improvement. In the past, County Health Rankings have focused on a statewide approach. This year, OPHA along with OPHI, CLHO and the PHD are all working to keep the focus on what is happening in local communities; how we're doing and where we can improve on health. Everyone has role to play. No single sector alone can tackle the health challenges in a community. The goal is to bring members of the community together to take action to improve health.
Click here to visit the County Health Roadmaps Action Center and learn how you can make your community a healthier place to live. Download the Take Action Cycle here.
UPCOMING PUBLIC HEALTH EVENTS:
American Winter Film Screening
Screening & Panel Discussion
When: Thursday, May 1st at 4:00pm
Where: Portland Community College - Rock Creek Campus
Questions about poverty, income inequality, and social justice intersect with our work as public health professionals - The film American Winter provides an immediate and local learning opportunity. Directed by Emmy award-winning filmmakers Joe and Harry Gantz (Taxicab Confessions, The Defenders) AMERICAN WINTER is a documentary feature film that follows the personal stories of eight Portland-area families struggling during the worst economic crisis since the Great Depression. Filmed on location in Portland. Click here to check out the trailer!
This serious film will be followed by a panel discussion, including speakers from the Portland State University Poverty Institute, Partners for a Hunger-Free Oregon, the Oregon Child Development Coalition, and the Oregon Women, Infants and Children Program. Download the full event flyer here.
2014 Annual Nursing Leadership Celebration
Play, Reception & Award Celebration
When: Tuesday, May 6, 2014 from 3:30 - 6:30 PM (Play begins at 4:00 PM - Reception and Award Celebration to follow)
Where: Portland State Office Building (PSOB) - Room 1A
Presenting:
Life, Liberty, and the pursuit of Well-being: The Story of Lillian Wald
Please join the OPHA Nursing Section for our annual celebration of public health nursing. This year in addition to honoring an outstanding public health nurse leader, we will also host the story of Lillian Wald play performed by the Jewish Theatre Collaborative.
Download the full event flyer here
Space is limited - Click here to register for this event now!
*Suggested $5.00 donation at the door
---
Check out the OPHA Events Calendar to learn about public health events around Oregon and get involved!
Marion County Health Department
First in Oregon to Receive National Accreditation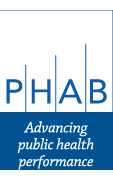 The Marion County Health Department has achieved national accreditation through the Public Health Accreditation Board (PHAB). The national accreditation program works to improve and protect the health of the public by advancing the quality and performance of the nation's Tribal, state, local and territorial public health departments. Marion County Health Department is one of the first of hundreds of health departments across the country that are preparing to seek accreditation through PHAB, the independent organization that administers the national public health accreditation program.
The national accreditation program, jointly supported by the Centers for Disease Control and Prevention and the Robert Wood Johnson Foundation, sets standards against which the nation's more than 3,000 governmental public health departments can continuously improve the quality of their services and performance. To receive accreditation, a health department must undergo a rigorous, multi‐faceted, peer‐reviewed assessment process to ensure it meets or exceeds a set of quality standards and measures.
As part of National Public Health Week, April 7‐13, Marion County Health Department will showcase public health milestones that have made our local community healthier, safer, and
more prepared for emergencies through a historical photo project featured on the Health Department's social media outlets. For more information please call (503) 588‐5357, visit
http://www.co.marion.or.us/HLT/ .
---
Fresh off the press: Quality Connection Newsletter
Highlighting the latest accreditation and quality news for the Oregon public health system. Read success stories and best practices in quality improvement, performance management, and accreditation initiatives. Click here to learn more.

News:
Performance Management System rollout at PHD

Quality Improvement Kaizen event at Clackamas County

State Accreditation update

Accreditation workgroup

Workforce development news

Displaying data
Previous issues of the Oregon Quality Connection newsletter are available to download at the PHD Public Health Accreditation and Quality Improvement webpage: http://www.healthoregon.org/accreditation