OPHA EVENTS
2016 OPHA Annual Conference & Meeting
Early Bird Registration Now Open!
It's an exciting time to be in Public Health; how decision makers and communities think about health evolves daily. Where will public health in our state go next? Come and find out at OPHA's 72nd Annual Conference & Meeting, it's the perfect place to discover, network, share, and recharge.
WHEN: Monday, October 10th & Tuesday, October 11th, 2016
WHERE: LaSells Stewart Center, Oregon State University
100 LaSells Stewart Center
875 SW 26th St
Corvallis, Oregon 97331-3101
At OPHA 2016 you'll find the latest in public health research and trends, focused learning sessions, thought-provoking speakers, and plenty of networking opportunities. Highlights include:
Education:

Over 60 presentations on key functional areas of public health; facilitated discussion forums to learn from your peers; and an interactive poster session. Continuing education credits will be available - Stay tuned for more information!

Networking Events:

Connect with other public health professionals and stakeholders from around the Northwest during plentiful breaks, receptions, and evening events.

Association Awards:

Join OPHA in recognizing Oregon's public health advocates and leaders.

Professional Opportunities, Products and Services:

Connect with OPHA Sponsors and visit the Exhibit Hall.
OPHA 2016 Keynote Speakers:
Monday, October 10th
George E. Luber, PhD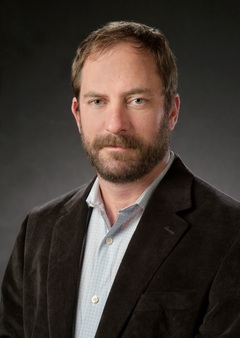 Tuesday, October 11th
Dr. Helen Bellanca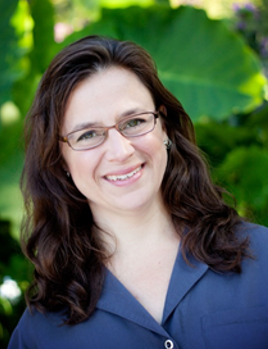 Download the 2016 OPHA Annual Conference & Meeting flyer here.
Click here to learn more about this exciting event!
OPHA 2016 Pre-Conference Workshop
Smart Data Visualization: Taking your data to the next level
Date: Sunday, October 9, 2016
Time: 9:30 am - 3:00 pm; Check-in and networking begins at 9:00 am
Location: OSU Alumni Center - Willamette Room 115
725 SW 26th Street, Corvallis, Oregon 97331-3101
Are you interested in making your PowerPoint presentations more powerful? Do you want your data visuals to shine? This half-day workshop is open to all levels of public health professionals pursuing opportunities to develop skills in providing accurate, engaging and meaningful data visualizations. Come learn about the foundations and theory behind effective data visualization, the importance of using best practices for displaying data and increase audience understanding and utilization of data. This workshop will arm you with resources for continued learning and give you the skills needed to present effectively! Download the full event flyer here.
Presented by:
Sarah Hargand, MPH
Surveillance and Evaluation Systems Lead
Health Promotion & Chronic Disease Prevention, Oregon Health Authority
Steven Fiala, MPH
Senior Research Analyst
Program Design & Evaluation Services, Oregon Health Authority
Vicky Buelow, MA
Research Analyst
Health Promotion & Chronic Disease Prevention, Oregon Health Authority
Learning Objectives: At the end of this presentation, the participants will be able to:
Describe best practices for data visualization and the science behind these best practices

Discuss the importance of using best practices to ensure meaningful use of data

Identify ways in which one could implement best practices in her or his organization

Apply data visualization best practices through hands-on activities
Continuing Education Credits Available!
Click here to learn more and register for this event.
OPHA UPDATES & ANNOUNCMENTS
2016 Oregon Public Health Association Awards
Nominations due September 2nd!
As we plan for our 2016 OPHA Annual Meeting and the Celebration of the 72nd anniversary of OPHA, please take a moment to reflect on and acknowledge the contributions of our fellow OPHA members, colleagues, community members and organizations that have contributed to public health in our communities. Award categories are listed below. Please nominate a person or organization that you would like to see receive an OPHA award*. Find nomination form and specific criteria below.
Lifetime Achievement Award

- This award will be given to a person who has demonstrated a lifetime commitment to public health and to the improvement of health in Oregon.

Policy Champion Award

- This award will be given to a person or organization that has made an outstanding contribution to advancing public health policy in Oregon.

Emerging Leader Award

- This award will be given to a person that has demonstrated leadership, innovation, and creativity in the beginning of his or her public health career. Alternatively, this award may also be given to an organization that has demonstrated leadership, innovation and creativity at the onset of their organizational development.
Click here
for a PDF detailing the award criteria
Download Nomination Form
*Awards will be presented at the OPHA 2016 Annual Meeting & Conference during the Awards Luncheon on Tuesday, October 11th.
Nominations are due by Friday, September 2nd via email to Awards Committee Chair, Caryn Wheeler | caryn.wheeler@oregonstate.edu.
---
OPHA 2016 Conference Scholarship Program
Hosted by the OPHA Health Education & Promotion Section
For the first time the Oregon Public Health Association (OPHA) Health Education & Promotion (HEP) Section is offering scholarships for current OPHA HEP Section members to attend the 72nd Annual Conference October 10th & 11th, 2016. These scholarships provide opportunities for public health professionals and students to participate in the professional education and leadership development activities this conference offers. This scholarship will reimburse recipients up to $105 for conference registration costs upon completion of the conference.
Eligibility:
Current active member of OPHA and HEP Section

Reside in one of the five OPHA regions

Be employed in the public health field, a student in the public health field, or a graduate of a

public health program seeking employment in the field.
To apply: Please email the following information to lillifamily@hotmail.com by September 1, 2016
Your name and region & county of residence (See Below)

Subject Line: OPHA Conference Scholarship Application

Brief Narrative answering:
Would you be able to attend the conference without the aid of the scholarship?

How do you plan to incorporate what you will gain from the conference into your health education work or schooling?

Which conference sessions would you like to have reimbursed (up to $105): Pre-Conference; One Day; or Two Days
Awardees Must Agree to:
Provide proof of conference attendance (Scholarships will be disbursed following conference attendance.),

Provide receipt of payment for the conference

Complete a brief one-page summary and evaluation of the conference
Eligible Regions:
Region 1 - Multnomah County

Region 2 (Southwestern Oregon) - Coos, Curry, Douglas, Jackson, Josephine, and Lane Counties

Region 3 (Northwestern Oregon) - Clatsop, Columbia, Lincoln, Tillamook, Washington, and

Yamhill Counties

Region 4 (Eastern Oregon) - Baker, Crook, Deschutes, Gilliam, Grant, Harney, Jefferson, Klamath,

Lake, Malheur, Morrow, Sherman, Umatilla, Union, Wallowa, Wasco, and Wheeler Counties

Region 5 (Valley) - Benton, Clackamas, Hood River, Linn, Marion, and Polk Counties
***Awardees will be notified by September 15th, 2016
Questions? Please contact Sheri Lilli at lillifamily@hotmail.com
GET INVOLVED!
Attention OPHA Members:
Find out what's going on in your section and get involved in public health activities around Oregon today!
*Please contact section leadership to learn how you can become more involved.