OPHA 2015
2015 OPHA Annual Conference & Meeting
Registration now open!
It's an exciting time to be in Public Health; how decision makers and communities think about health evolves daily. Where will public health in our state go next? Come and find out at OPHA's 71st Annual Conference & Meeting, October 12 & 13, 2015 in Corvallis, Oregon. It's the perfect place to discover, network, share, and recharge. Download the 2015 Annual OPHA Conference & Meeting flyer here.
EVENT DETAILS
When: Monday, October 12th & Tuesday, October 13th, 2015
Where: LaSells Stewart Center, Oregon State University
100 LaSells Stewart Center
875 SW 26th St
What: At OPHA 2015 you'll find the latest in public health research and trends, focused learning sessions, thought-provoking speakers, and plenty of networking opportunities. Highlights include:
Education: More than eighty presentations on key functional areas of public health; facilitated discussion forums to learn from your peers; and an interactive poster session.
Networking Events: Connect with other public health professionals and stakeholders from around the Northwest during plentiful breaks, receptions, and evening events.
Association Awards: Join OPHA in recognizing Oregon's public health advocates and leaders.
Professional Opportunities, Products and Services: Connect with OPHA Sponsors and visit the new Exhibit Hall.
2015 Keynote Speakers:

Monday, October 12th
Oregon State Senator Elizabeth Steiner Hayward
Tuesday, October 13th
U.S. Senator Jeff Merkley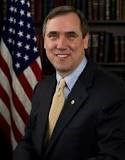 Program Agenda: View the OPHA 2015 Complete Program HERE - Presenter DRAFT abstracts are now available for review.
Registration: Early bird registration closes September 27th - Click here to register today!
Registration includes admission and meals. Meals provided include a continental breakfast, lunch and refreshments throughout the day.
Travel Information: Hotel Discounts Available - Book Now!
OPHA has arranged a special discount rate for hotel rooms in Corvallis at the Hilton Garden Inn, Best Western Grand Manor Inn, and Comfort Suites. Click here to take advantage of these special rates - Please make your reservation as soon as possible, these rates are limited and available on a first-come first-served basis.
OPHA Tweet Lab - Take 2 to Tweet!
The Twitter Contest is back for another exciting round! Follow OPHA 2015 on twitter @ORPublicHealth (#OPHA15) and enter for a chance to win an iPad mini. Click here to learn more.
Continuing Education Contact Hours (CECH)
The Oregon Public Health Association is a designated provider of the following
CHES/MCHES:

Category-I continuing education contact hours (CECH) in health education by the

National Commission for Health Education Credentialing, Inc

. This program is pending approval for Certified Health Education Specialists (CHES) and/or Master Certified Health Education Specialists (MCHES) to receive up to 9.5 total Category-I continuing education contact hours. Please contact

Sheri Lilli

with any questions.
---
Please visit http://www.oregonpublichealth.org/opha-conference to learn more about this exciting event!
UPCOMING OREGON PH EVENTS
2015 Billi Odegaard Public Health Genius Awards & ORCHWA Conference
WHEN: Friday, October 9th & Saturday, October 10th, 2015
Genius Awards: October 9th, 11:30am-2pm

ORCHWA Conference: October 9-10th, 8am-4pm
WHERE:
The Double Tree Hotel, Portland
OPHI and ORCHWA are committed to enhancing health, improving equity and reducing disparities in Oregon. This two-day event will educate, celebrate and connect those working to improve the places where Oregonians live, work, learn, and play, advancing the health of our communities.
Please visit
www.ophi.org/genius
for more information.
Mid-Valley Legislative Forum

DATE: Thursday, November 19th at 7:00 pm
LOCATION: Corvallis Library
CONFIRMED LEGISLATORS: Senator Sara Gelser; Representatives Mike Nearman, Andy Olson , Dan Rayfield
CO-SPONSORS:
Interfaith Health Care Network, Mid-Valley Health Care Advocates, Health Care for ALL Oregon-Albany, Linn-Benton Health Care Alliance, Oregon Public Health Association
FORUM FACILITATOR: Tim Roach, VIce-Chr., MVHCA and member IHCN.
QUESTIONS?
Contact: Betty Johnson | 541-752-3207
OEI Annual Meeting
Date: Thursday, October 22nd
Time: 5:00 pm - 7:00 pm (registration will begin at 4 pm)
Location: Oregon Convention Center
777 NE Martin Luther King Blvd
Portland, Oregon 97232
The Office of Equity and Inclusion has been advancing health equity and diversity initiatives, policy recommendations and capacity building within the Oregon Health Authority and in the community.
Join us to hear about our shared accomplishments and honor the people who have contributed significant time and talents to promote equity and inclusion. Come celebrate, share and help us build capacity to improve health outcomes and quality in Oregon.Food and refreshments will be served!
2015 OEI Health Equity Conference
"Pathways to Health Equity: Success Means Getting There Together"
When: Monday, November 16, 2015, 11:00 am - 5:00 pm
Where: Oregon Convention Center, 777 NE Martin Luther King, Jr. Blvd., Portland, OR 97232
Cost: $25.00
The Oregon Health Authority Office of Equity and Inclusion (OEI) invites you to our first statewide conference that focuses exclusively on the implementation of health equity, diversity and inclusion policies and strategic equity initiatives throughout Oregon's health system.
Key areas of focus:
Upstream approaches to achieving health equity (i.e., utilizing traditional health workers)

Community-led decision-making for organizational change and policy

Social determinants of health and opportunities for collaboration throughout the state

Developing equity leadership skills among executives, administrators, providers and clinicians in Oregon's health system.
Download the full event flier here.
Questions? Contact: Charniece Tisdale | Charniece.Tisdale@state.or.us
OEI's mission is to work with diverse communities to eliminate health care gaps and promote optimal health in Oregon. By connecting people and programs, we can make substantial, measurable progress in improving the health of all Oregonians.