2016 OPHA Annual Conference & Meeting
Early Bird Registration Opens August 1st!
It's an exciting time to be in Public Health; how decision makers and communities think about health evolves daily. Where will public health in our state go next? Come and find out at OPHA's 72nd Annual Conference & Meeting, it's the perfect place to discover, network, share, and recharge.
WHEN: Monday, October 10th & Tuesday, October 11th, 2016
WHERE: LaSells Stewart Center, Oregon State University
100 LaSells Stewart Center
875 SW 26th St
Corvallis, Oregon 97331-3101
At OPHA 2016 you'll find the latest in public health research and trends, focused learning sessions, thought-provoking speakers, and plenty of networking opportunities. Highlights include:
Education:

More than 100 presentations on key functional areas of public health; facilitated discussion forums to learn from your peers; and an interactive poster session.

Networking Events:

Connect with other public health professionals and stakeholders from around the Northwest during plentiful breaks, receptions, and evening events.

Association Awards:

Join OPHA in recognizing Oregon's public health advocates and leaders.

Professional Opportunities, Products and Services:

Connect with OPHA Sponsors and visit the new Exhibit Hall.
OPHA 2016 Keynote Speakers:
Monday, October 10th
George E. Luber, PhD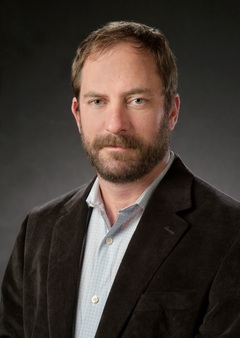 Tuesday, October 11th
Dr. Helen Bellanca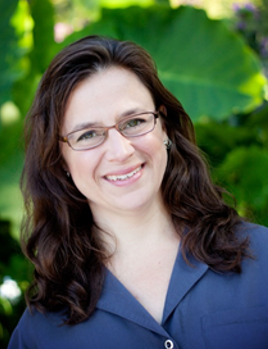 Download the 2016 OPHA Annual Conference & Meeting flyer here.
Click here to learn more about this exciting event!
2016 OPHA Call for Nominations
Directors and Committee Members Sought
This is your opportunity to strengthen OPHA! We need committed and innovative leaders to replace outgoing board members. New board members will have the opportunity to sustain OPHA's success as a strong Oregon public health advocate, partner, and leader.
Open positions for the 2016 election include:
ARGC (Affiliate Representative to the Governing Council of the American Public Health Association): The ARGC serves as the primary contact person between the American Public Health Association (APHA) and the Affiliate. Specific responsibilities are identified by APHA.
PRESIDENT-ELECT: The President-elect shall assume and perform the duties of the President in his/her absence or if the President is not able to perform the President's responsibilities. The President-elect shall be the Board's liaison and initiate the development of the Program Committee for the Annual and Spring meetings of the Association. In 2017 the President-elect becomes OPHA President, and in 2018 OPHA Past-President.
DIRECTORS-AT-LARGE: (3) members from any location.
REGION 2 REPRESENTATIVE: One (1) member to represent Southwestern Oregon: Coos, Curry, Douglas, Jackson, Josephine, and Lane Counties. You must reside in this county to run for this position.
REGION 5 REPRESENTATIVE: One (1) member to represent: (Valley) - Benton, Clackamas, Hood River, Linn, Marion, and Polk Counties. You must reside in one of these counties to run for this position.
NOMINATIONS COMMITTEE: three (3) members from any location.
Commitment:
All positions are 3 year commitments (October 2016-October 2019) except for the Nominating Committee which is a 1 year commitment. All nominees must be OPHA members in good standing (member dues paid).
Email your intent to run and your completed candidate statement by August 1 to the Nominating Committee Chair:
Mohamed Alyajouri: alyajouri@gmail.com
The written candidate statement must include:
Name and contact information - address, email, phone

Current affiliation or profession

Brief statement written in first person explaining why the nominee would like to run for a leadership position (100 words or less)

Brief bio-sketch written in third person (200 words or less)
***********************************
The Oregon Public Health Association's mission is to provide learning opportunities for public health professionals and to advocate for policies that protect and promote the health of all Oregonians.
2016 Northwest Public Health Magazine Now Available
Digging Deeper to Solve Our Hardest Health Issues
What drives good or poor health? Why do some communities live longer, healthier lives than others? The 2016 issue of Northwest Public Health examines how and why certain underlying conditions, environments, and institutions-known as social determinants-impact health. The current issue highlights Northwest researchers, public health organizations, and communities who are tackling public health's most challenging issues by addressing the root causes of health.
The Northwest Public Health magazine is many things to the public health community in the Pacific Northwest. It is a clearinghouse for new ideas, a place to share best practices, and a forum for current and evolving issues. Learn how practice, academia, and the community are tackling our hardest health issues using a health equity framework. Topics include: suicide prevention, opioid overdose, adverse childhood experiences, parental leave, climate change, and environmental health.
Click here to view magazine.
Join Oregon's VISTA Team
Build Healthy Communities and Your Career
Positions are now open for the Fall 2016 team in the Oregon Health Authority/VISTA Partnership Project. Please forward this announcement widely to reach new professionals interested in public health, fighting poverty and career development through a year of national service.
APPLY NOW: Candidates are interviewed and hired as applications are received – so apply as soon as possible. Most positions will be filled by June 15.
CHALLENGING AND REWARDING NATIONAL SERVICE: During a challenging year of national service as AmeriCorps VISTA service members, our team members lead public health initiatives in their agencies and communities. A Year With AmeriCorps- Is It Right For You?
Our team serves in the areas of healthcare reform, community wellness programs, chronic disease prevention, public health department accreditation, quality improvement processes, health equity, oral health, women's and children's health, obesity reduction, environmental justice, and disaster healthcare volunteer management. We are a statewide sponsoring organization for approximately 30 VISTA positions.
BENEFITS AMERICORPS PROVIDES:
A $5,775 Segal AmeriCorps Education Award or $1,500 post-service stipend

$11,676 living allowance for the year

Health benefits

Financial support for relocation before and after your year of service

Student loan forbearance or deferment while in service for qualified federal loans

One year of noncompetitive status for a federal government job
BENEFITS OREGON HEALTH AUTHORITY PROVIDES:
Team building with your cohort of more than 30 members around Oregon

Kick off retreat orienting you to Oregon and public health

Team meetings throughout the year for conferences, customized training and professional development

Sponsored travel to conferences and trainings you choose

Technical and networking assistance via our state public health program staff

Constant support from our team at the state Public Health Division

Support for your job hunting, career exploration, resume-building, networking for your next career moves
19 OPEN POSITIONS: Positions are available throughout the state, both in urban centers and scenic rural areas. Oregon's unique healthcare reform makes it a wonderful place to build your career in public health.
Clackamas Volunteers in Medicine Program Development: Expand the volunteer management, development, and cross-cultural services of a free clinic near Portland. Includes Latino community outreach, grant writing, volunteer program development.
Coalition of Community Health Clinics Outreach Specialist: Expand the funding and communications capacity of a community health coalition based in Portland.
Columbia County Public Health Tobacco and Accreditation: Reduce tobacco use and ensure quality, accredited Public Health Services along the scenic Columbia River.
Coos County Public Health – National Agency Accreditation: Coordinate performance improvement efforts and workforce development in beautiful coastal Coos County.
Coos County Public Health – Community Education Strategies: Lead community health education planning to improve health and use of free services in beautiful coastal Coos County.
Crook County Health Department – Built Environment Planning: Help Crook County eat better and engage in active transport – and experience the high desert beauty in central Oregon.
Klamath County Public Health – Accreditation and Communicable Disease Response: Coordinate efforts to accredit the entire health department and build partnership to confront communicable disease outbreaks in youth, from the beautiful home of Crater Lake National Park.
Lincoln County Public Health – Health Equity and Quality Improvement: Coordinate a portfolio of equity-related projects on housing, quality improvement, grant-writing and community health improvement planning along Oregon's beautiful north coast.
Linn County Public Health Vulnerable Populations Plans: Lead vulnerable populations planning for services and food security after disasters in the beautiful Willamette Valley, based in Albany.

Marion County Emergency Management Vulnerable Populations Plans: Lead vulnerable populations planning for services and food security after disasters in the beautiful Willamette Valley, from the state capital of Salem.

North Central Public Health – Healthy Communities: Promote healthy, active lifestyles and experience the beauty of the Columbia River Gorge, based in The Dalles.
Oregon Health Authority Climate Change and Environmental Health Communications: Build strategic communications and organize major events around health equity and climate change statewide, based in Portland.
Oral Health Coalition- Strategic Communications: Develop communications strategies, build the coalition brand and manage communications campaigns to help expand oral health programs statewide, based in Wilsonville outside Portland.
Oregon Health Authority, Statewide Behavioral Health Family Engagement: Strengthen family involvement in behavioral health services to improve health and access to care, based in state offices in Salem.
Tillamook County Health Department Healthy Communities: Promote health equity in Oregon's beautiful and coastal Tillamook County.
Umatilla County Community Health Improvement Plan: Lead community health improvement planning in Oregon's high desert city of Pendleton.
Yamhill Community Care – Health Equity: Advance healthcare reform and community engagement in Yamhill Valley wine country near Portland.
Yamhill Community Care – Early Learning Hub: Integrate health equity and early childhood literacy programs and outreach, based in Yamhill Valley wine country near Portland.
Fall Team VISTA Leader: Help lead and run the team and entire OHA VISTA program, based in our state office in Portland. Prior term of VISTA, AmeriCorps or Peace Corps required.
TRACK RECORD: This is the largest AmeriCorps VISTA program in Oregon with an established six-year history. While placed in local ground-level agencies, our state-level program supports VISTA team members with trainings in professional development, information technology and public health. Leveraging our proven track record and taking advantage of Oregon's cutting edge public health work, we place VISTAs in exciting positions to better the health of people living in poverty.
KEY DATES:
May 18: Recruitment opens and candidates are interviewed and hired on a rolling basis at any time.
July 7: Recruitment closes. No interviews or candidate selection after this date.
*Most positions will be hired by June 15 – so apply soon!*
August 22 2016 – August 25, 2017: Your year of national service on our team.
NEXT TEAM: The next team starts in April 2017! Contact us to be notified of openings.
LEARN MORE AND APPLY: http://go.usa.gov/cJy9G
CONTACT US: We welcome your email, calls and questions. Our shared inbox is a great way to reach us: oha.vista@state.or.us