70th Annual OPHA Conference & Meeting
SAVE THE DATE!
It's an exciting time to be in Public Health; how decision makers and communities think about health evolves daily. Where will public health in our state go next? Come and find out at OPHA's 70th Annual Conference & Meeting, October 13 & 14, 2014 in Corvallis, Oregon. It's the perfect place to discover, network, share, and recharge.
When & Where
Date: Monday, October 13th and Tuesday, October 14th, 2014
Time: Doors open at 8:00 am, presentations begin at 9:00 am and run throughout the day.
Location: LaSells Stewart Center, Oregon State University
100 LaSells Stewart Center
875 SW 26th St
Corvallis, Oregon 97331-3101
What
Join us for the 70th Annual Conference and Meeting of OPHA. At OPHA 2014 you'll find the latest in public health research and trends, focused learning sessions, thought-provoking speakers, and plenty of networking opportunities. Highlights include:
Education: More than eighty presentations on key functional areas of public health; facilitated discussion forums to learn from your peers; and an interactive poster session.
Networking Events: Connect with other public health professionals and stakeholders from around the Northwest during plentiful breaks, receptions, and evening events.
Association Awards: Join OPHA in recognizing Oregon's public health advocates and leaders.
Professional Opportunities, Products and Services: Connect with OPHA Sponsors and visit the new Exhibit Hall.
Early bird registration now open - Click here to register today!
***Early bird registration closes September 28th; all registration fees increase by $20 beginning September 29th. No refunds after October 6th.
---
2014 Keynote Speakers:
Monday, October 13th - Dr. Margarita Alegría presents What We can learn to do to Eliminate Disparities in Healthcare
***Click here to read Dr. Margarita Alegría's keynote presentation summary.

Margarita Alegría, Ph.D., is the director of the Center for Multicultural Mental Health Research (CMMHR) at Cambridge Health Alliance and Harvard Medical School, and a professor of psychology in the Department of Psychiatry at Harvard Medical School. Dr. Alegría is currently the PI or co-PI of two National Institutes of Health (NIH)-funded research studies: International Latino Research Partnership; and Effects of Social Context, Culture and Minority Status on Depression and Anxiety. She is also a PI of a Patient-Centered Outcomes Research Institute (PCORI) project: Effectiveness of DECIDE in Patient-Provider Communication, Therapeutic Alliance & Care Continuation. Dr. Alegría has published over 200 papers, editorials, intervention training manuals, and several book chapters, on topics such as improvement of health care services delivery for diverse racial and ethnic populations, conceptual and methodological issues with multicultural populations, and ways to bring the community's perspective into the design and implementation of health services. Click here to learn more about Dr. Margarita Alegría.
Tuesday, October 14th - Gloria Krahn, PhD, MPH presents People with Disabilities—an Unrecognized Disparity Population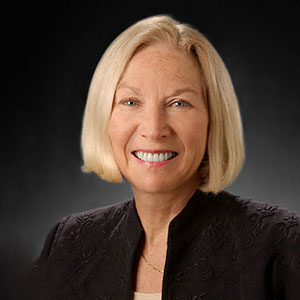 Gloria Krahn, PhD, MPH is the Barbara Emily Knudson Chair in Family Policy, Director of External Relations, OSU College of Public Health and Human Sciences. Dr. Krahn has focused on disability populations from clinical, research and policy perspectives, most recently at the Centers for Disease Control and Prevention where she served as Director of the Division of Human Development and Disability. Her extensive publications include co-editing the first textbook on disability and public health, development of a health- related quality of life scale appropriate for use with people with disabilities, and recent calls for greater attention to chronic diseases in persons with pre-existing disabilities.
Download OPHA 2014 flyer here.
Click here to view the OPHA 2014 Preliminary Program.
---
Special Poster Session: Quality Improvement & Performance Management
Hosted by The Coalition of Local Health Officials
Date: Monday, October 13th, 2014
Time: 4:00- 6:00 pm
Location: OPHA 70th Annual Conference, Room TBD
Over the past few years, the Oregon local public health system has become increasingly focused on continuous quality improvement and performance measurement. These efforts have lead to improvements in policies, programs and services; and ultimately opportunities to increase desired health outcomes and conditions throughout communities in Oregon. This poster session will highlight quality improvement projects and performance management efforts at Oregon's Local Health Departments. The session will also allow Local Health Department's to share helpful advice and learn from other's experiences.
If you would like to present a poster during the special session please contact Kathleen Johnson no later than October 3rd, 2014. Posters will be displayed on 8' x 4' bulletin boards. Please create a poster that will fit these dimensions. Download the Special Poster Session Call for Abstracts flyer here.
For more information, please contact Kathleen Johnson, Program Manager - Coalition of Local Health Officials | 630-740-0088
***Please note, a fully paid conference registration is required of all presenters - No exceptions! If you are presenting on only one of the two conference days you may elect to pay the one day conference registration fee. Click here to register for OPHA 2014 now!