70th Annual OPHA Conference & Meeting
It's an exciting time to be in Public Health; how decision makers and communities think about health evolves daily. Where will public health in our state go next? Come and find out at OPHA's 70th Annual Conference & Meeting, October 13 & 14, 2014 in Corvallis, Oregon. It's the perfect place to discover, network, share, and recharge.
When & Where
Date: Monday, October 13th and Tuesday, October 14th, 2014
Time: Doors open at 8:00 am; presentations begin at 9:00 am and run throughout the day.
Location: LaSells Stewart Center, Oregon State University
100 LaSells Stewart Center
875 SW 26th St
Corvallis, Oregon 97331-3101
What
Join us for the 70th Annual Conference and Meeting of OPHA. At OPHA 2014 you'll find the latest in public health research and trends, focused learning sessions, thought-provoking speakers, and plenty of networking opportunities. Highlights include:
Education: More than eighty presentations on key functional areas of public health; facilitated discussion forums to learn from your peers; and an interactive poster session.
Networking Events: Connect with other public health professionals and stakeholders from around the Northwest during plentiful breaks, receptions, and evening events.
Association Awards: Join OPHA in recognizing Oregon's public health advocates and leaders.
Professional Opportunities, Products and Services: Connect with OPHA Sponsors and visit the new Exhibit Hall.
---
2014 Keynote Speakers:
Monday, October 13th - Margarita Alegría, PhD presents What We can learn to do to Eliminate Disparities in Healthcare

Margarita Alegría, PhD is the director of the Center for Multicultural Mental Health Research (CMMHR) at Cambridge Health Alliance and Harvard Medical School, and a professor of psychology in the Department of Psychiatry at Harvard Medical School. Read more...
Click here to read Margarita Alegría's keynote presentation summary.
Tuesday, October 14th - Gloria Krahn, PhD, MPH presents People with Disabilities - An Unrecognized Disparity Population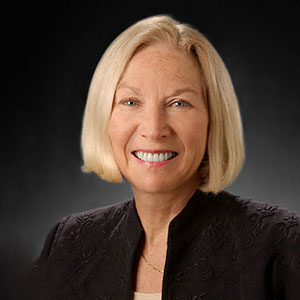 Gloria Krahn, PhD, MPH is the Barbara Emily Knudson Chair in Family Policy, Director of External Relations, OSU College of Public Health and Human Sciences. Dr. Krahn has focused on disability populations from clinical, research and policy perspectives, most recently as the Director of Human Development and Disability at the CDC. Read more...
Click here to read Gloria Krahn's keynote presentation summary.
Click here to learn about this year's key presenters and more!
Download OPHA 2014 Save the Date flier here.
Download the OPHA 2014 Complete Preliminary Program here.
*Program updates will be made on a weekly basis (updated 10-9-14).