Nursing Section Events
2017 OPHA Nursing Section Spring Conference
Public Health Nursing in Healthcare Reform: Leading Practice, Research and Education Innovations
Oregon Public Health Association Nursing Section's Annual Conference will bring together nurses from across the Pacific Northwest to motivate, connect and educate each other.
EVENT DETAILS
Date: Monday, May 15, 2017
Time: 8:00 AM - 4:00 PM
Location: Bauccio Commons Dining Hall
University of Portland
5000 N. Willamette Blvd.
Portland, Oregon 97203
Click here to find accommodations while visiting Portland.
Agenda:
8:00-8:15 Welcome & Continental Breakfast
8:15-9:45 Panel on Public Health Nursing Practice:
Opportunities and Emerging Challenges in the Current Landscape: Perspectives of Public Health Directors
Charlie Fautin, MPH, RN; Benton County, Oregon

Patty Hayes, MN, RN; King County, Washington
9:45-10:00 BREAK
10:00-12:00 Round Tables on Public Health Nursing (PHN) Practice, Education, and Research (2 rotations):
Public Health Nursing Practice Innovations
Quick Tips for Creating a Trauma Informed Care Environment – A Café Approach

The State of Oregon's Public Health Nursing Workforce

CCO Program for Perinatal Home Visits
Public Health Nursing Education Innovations
Leading a Population Health-focused Nursing Curriculum Transformation within the Context of Healthcare Reform.

Developing an Interdisciplinary Integrative and Population Health Promotion Degree Program: Possibilities for Nursing Education.

Understanding the Options for Advancing Your Public Health Career: MN, MPH, DNP
Public Health Nursing Research Innovations
Women's Health in Sub-Saharan Africa

The Impact of the Policy Brief on Public Health Nursing

Prenatal and postpartum disparity: public health research in Oregon
11:30-1:00 Lunch and OPHA Public Health Nursing Award Ceremony
1:00-2:00 Panel on Public Health Nursing Education:
Education Innovations at the Baccalaureate: Perspectives of Associate Deans
BSN Curriculum Revision: Leading the transformation of UP's BSN program to address emerging roles in population health nursing. Casey Shillam, PhD, RN-BC; University of Portland SON

Interprofessional Care Access Network (I-CAN): Scaling health professions education in population health statewide. Peggy Wros, PhD, RN; Oregon Health & Science University SON
2:00-2:15 BREAK
2:15-3:15 Panel on Public Health Nursing Research:
Innovations in Environmental Justice and Physical Activity: Researcher Perspectives
Nursing and Environmental justice: Re-envisioning engagement and action for 21st century practice. Robin Evans-Agnew, PhD, RN; University of Washington SON, Tacoma, WA

Physical Activity as avenue to addressing health disparities. Cynthia Perry, PhD, FNP-B.C.; Oregon Health & Science University SON
3:15-4:00 PHN Networking, Conference Reflection, and Closure.
Registration Fees:
General Admission
OPHA Member: $55

Non-member: $60
Student/Low-Income*
OPHA Member: $30

Non-member: $35
*Please note, the low-income registration rate is only available to individuals earning less than $20,000/year.
***Early bird registration closes May 8th; general admission rates increase by $10 beginning May 9th. No refunds after May 8th.
Continuing Education: 4.5 Continuing Nursing Education (CNE) Contact Hours Available
To receive the CNE credit, you must be registered, attend, and complete the course evaluation on the day of the course or return to opha.nursing@gmail.com within 6 days after the course is completed. Paper copies of the evaluation will be made available at the conference.
Questions? Contact: Kala Mayer | mayerk@up.edu
Event Sponsor: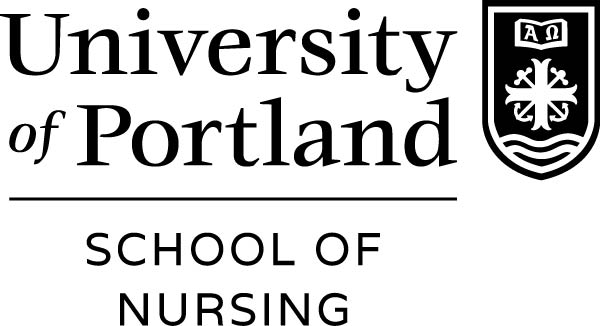 Conference Vendors: Vendor tables will be available at the conference, but space is limited. To request a table, please send a note to opha.nursing@gmail.com. Requests will be approved on a first come first served basis. Everyone attending will need to register for the conference, and vendors will be asked to make a donation to the OPHA Nursing Section.
---
PAST EVENT HIGHLIGHTS
2016 Public Health Nursing Leadership Luncheon
In honor of Nurse Appreciation Week, the OPHA Nursing Section hosted their annual Public Health Nursing Leadership Luncheon on May 9th. Attendees celebrated public health nursing and Florence Nightingale's birthday. Sherry Archer M.S.N., OHSU School of Nursing faculty, shared information and updates about a unique collaborative venture between OHSU students and the Gresham Fire Department.
2015 Nursing and the Public's Health Conference
Click here for presentations slides and related materials.
2014 Annual Nursing Leadership Celebration
OPHA Nursing Section hosted the play:
Life, Liberty, and the pursuit of Well-being: The Story of Lillian Wald
***View a picture summary of the event HERE.
Congratulations to the 2014 Public Health Nurse Leadership Award Winner,
Maggi Machala!
2013 Nursing and the Public's Health Summit
View highlights of the 2013 PH Nursing Summit

HERE

.
OPHA Exhibit at the Back to School Conference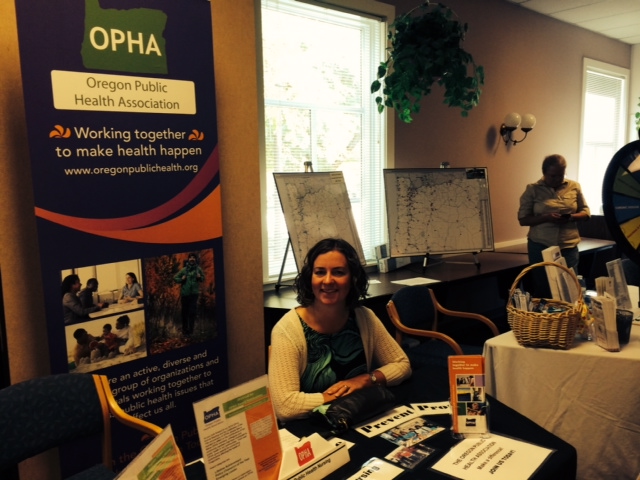 Anna Stiefvater and Dianna Pickett set up the OPHA Nursing Section exhibit at the conference and spoke with school nurses about public health nursing and school nursing connections. A few of the school nurses who stopped by the exhibit found themselves in the displayed pictures doing public health activities.
Click here to submit an event to the OPHA Nursing page.
Visit the OPHA Events Calendar to see what else is happening in public health around Oregon.