Oregon Public Health Week:
April 3-9, 2017
Join the Oregon Public Health Association as we celebrate National Public Health Week, the first full week of April every year. OPHA joins the American Public Health Association in championing the health of all people and all communities.
Public Health Week Communication Toolkit
The Oregon Health Authority's Public Health Division, the Oregon Public Health Association, and the Coalition of Local Health Officials created a communication toolkit to support outreach, events, and media communications during Public Health Week and beyond.
The toolkit contains tips for traditional media promotions and social media communications, talking points on the role of public health and public health modernization, and additional resources. The tips and tools can be used for messaging to both professional media and the general public.
Statewide Public Health Week Event Calendar
OPHA is hosting a Statewide Public Health Week Event Calendar on our website that will highlight Oregon Public Health Week events. Whether you're hosting an event or know of one in your community, we invite you to submit all events (big and small) to the online calendar*. Let us help get the word out - OPHA will be promoting Oregon Public Health Week events through our listserv and social media channels leading up to and during PH Week.
*Events can be submitted to the statewide events calendar online at http://www.oregonpublichealth.org/events (bottom of page).
FEATURED EVENTS:
Modernizing the Public Health Workforce: A Panel Discussion
When: Monday, April 3, 2017 from 3:30 pm - 5:00 pm
Where: Portland State Office Building - Room 1A (800 NE Oregon Street, Portland, OR)
This panel of public health experts will identify needs, challenges and opportunities for public health workforce as Oregon's public health system modernizes.
Moderator: David Bangsberg, MD, MPH, Dean, OHSU-PSU School of Public Health
Panel Members:
Katherine Bradley, RN, PhD, Associate Dean for Practice, OHSU-PSU School of Public Health

Dana Hargunani, MD, MPH, Chief Executive Officer, Oregon Public Health Institute

Tricia Mortell, RD, MPH, Public Health Division Manager, Washington County Health and Human Services

Timothy Noe, PhD, Administrator, Center for Prevention and Health Promotion, Oregon Health Authority Public Health Division
***This event will be live streamed: https://www.youtube.com/watch?v=GTP9BzZv6LM
Public Health Photo Scavenger Hunt - Win a prize!!
Let's show everyone what public health is all about!! Please take photos of any of the items listed here and post them on your Facebook page with the tag #OPHA2017
Courtesy of the OPHA Health Education & Promotion Section, participants are eligible to win one of the following prizes:
OPHA Annual General Membership ($65 value)

OPHA Annual Student Membership ($25 value)
APHA's 1 Billion Steps Challenge
Walking is one of the easiest things you can do to improve your health. But can we really take 1 billion steps by the end of NPHW? We can if we all walk together. This is an easy and fun way for everyone to get healthy. Anyone can join – everyone can have fun; just sync your step counting device, smart phone or enter steps manually...and start walking!
---
2017 Oregon Public Health Week Sponsors: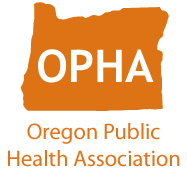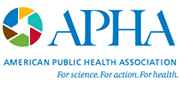 ---

About NPHW
During the first full week of April each year, APHA brings together communities across the United States to observe National Public Health Week as a time to recognize the contributions of public health and highlight issues that are important to improving our nation. For over 20 years, APHA has served as the organizer of NPHW. Every year, the Association develops a national campaign to educate the public, policymakers and practitioners about issues related to each year's theme. This year, APHA is celebrating the power of prevention, advocating for healthy and fair policies, sharing strategies for successful partnerships and championing the role of a strong public health system.
JOIN THE MOVEMENT - Get involved!
Join APHA in celebrating National Public Health Week 2017 and become part of a growing movement to create the healthiest nation in one generation.
---
What is public health?
TOP 11 PUBLIC HEALTH SUCCESSES:
Vaccinations/immunizations

Safer Workplaces

Safer & healthier foods

Decreased death from heart disease and stroke

Family Planning

Recognizing tobacco is unhealthy

Healthier mothers & babies

Control of infectious diseases

Fluoridation of water

Motor vehicle safety

Clean Water