2014 Oregon Public Health Week
Public Health Week was celebrated throughout Oregon, with public health advocates hosting a variety of events aimed at increasing awareness of how to develop healthy behaviors and communities.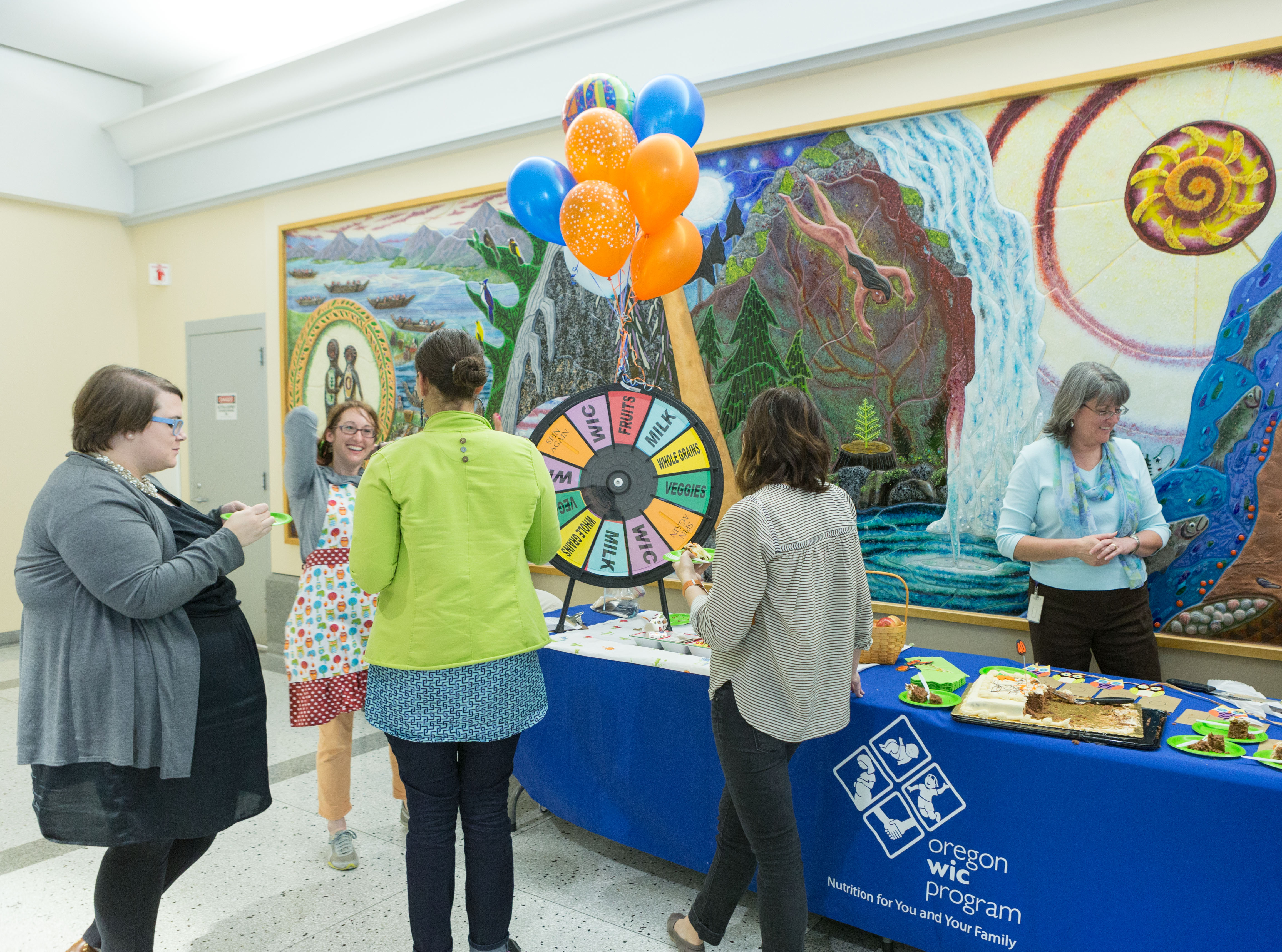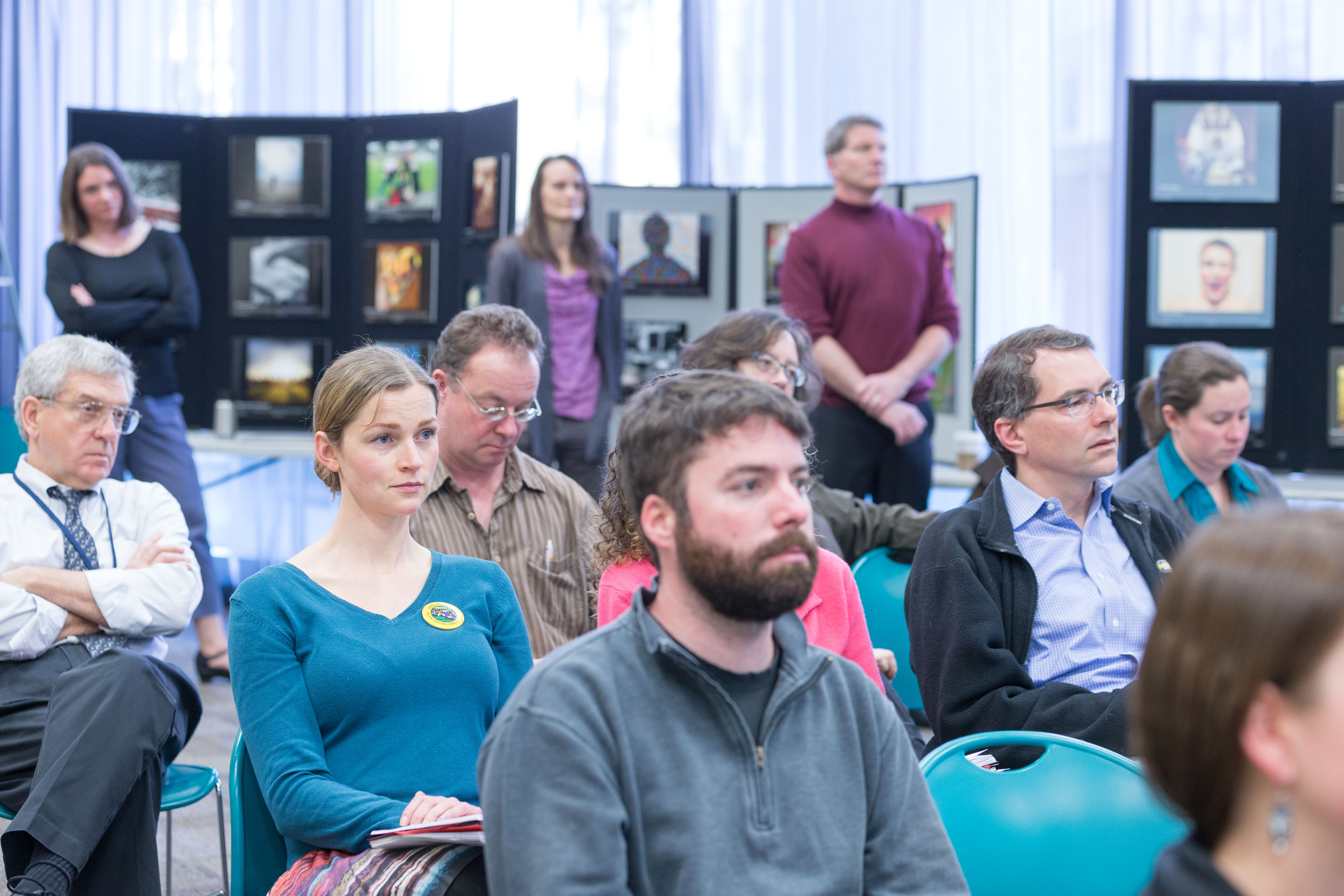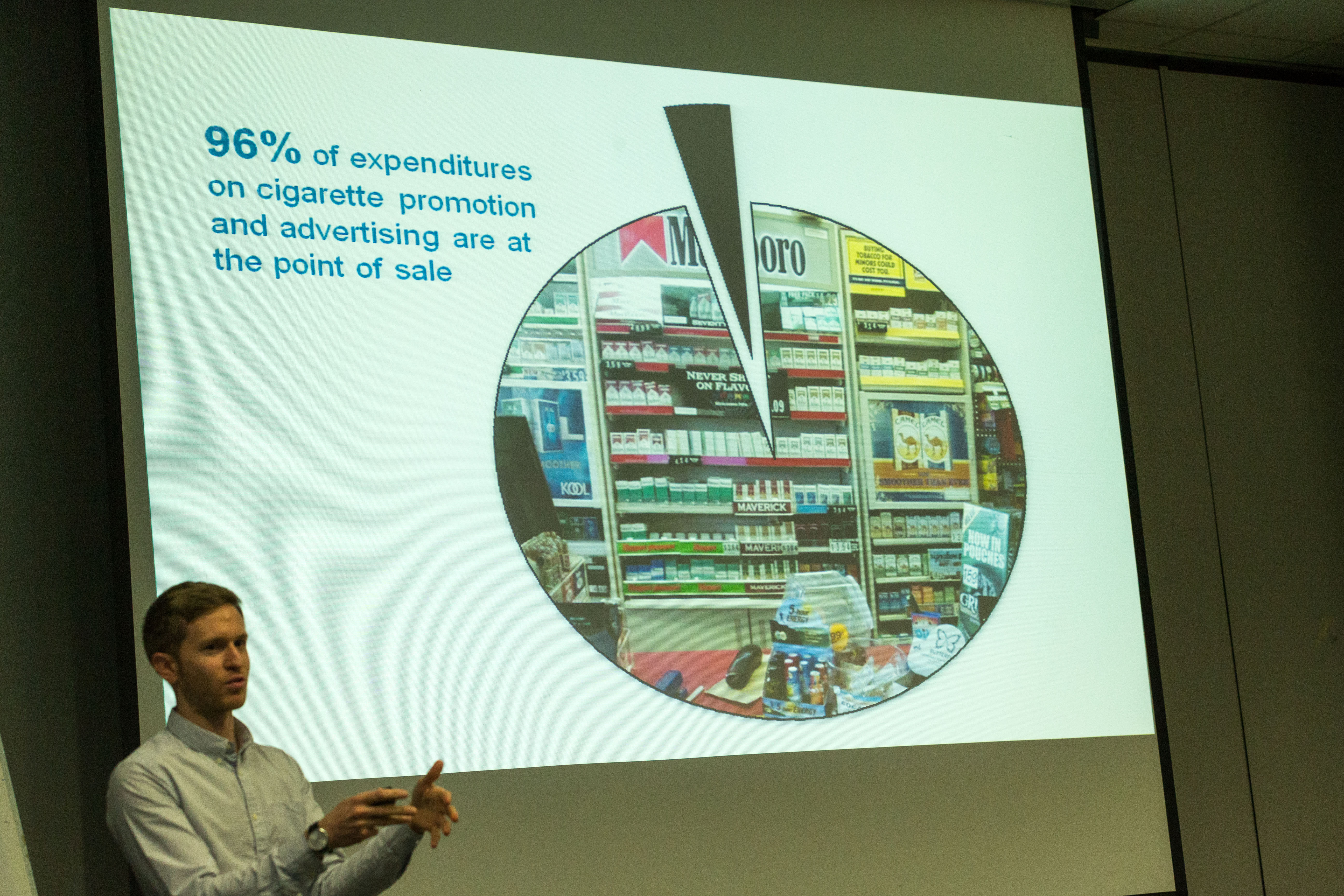 Photos courtesy of Allan Visnick
Event Highlights: April 7-13, 2014
Robert S. Lawrence, MD Presents
Food for Thought: How a high meat diet impacts our health, the environment and the food supply
OPHA's signature event was a speaking engagement from Dr. Robert S. Lawrence entitled "Food for Thought: How a High Meat Diet Impacts Our Health, the Environment and the Food Supply". Dr. Lawrence is the Center for a Livable Future Professor at the John Hopkins Bloomberg School of Public Health. He talked about how a high meat diet displaces a healthier diet made up mainly of plant-based foods, as well as the adverse environmental impacts from the industrialized production of raising animals for food.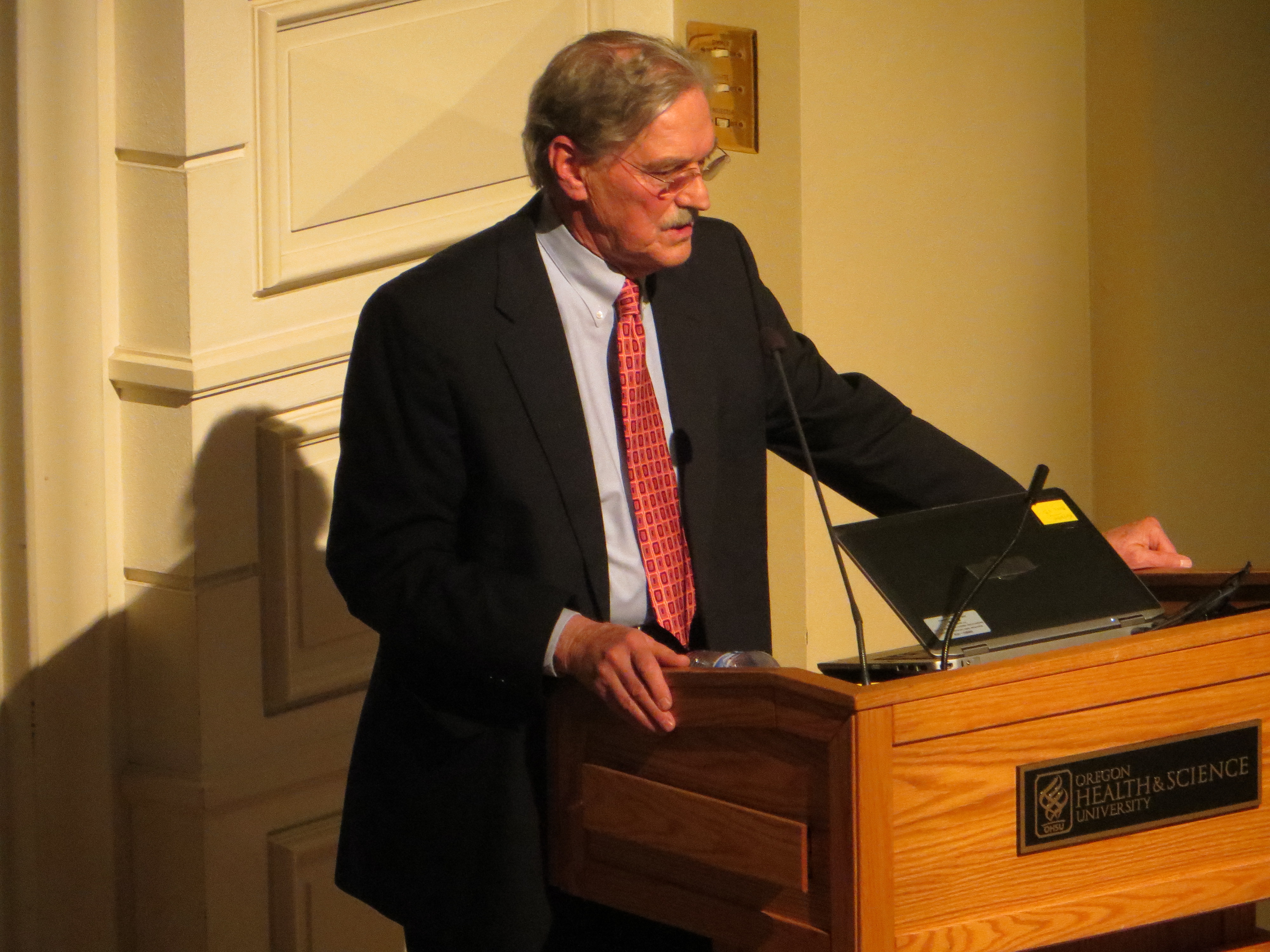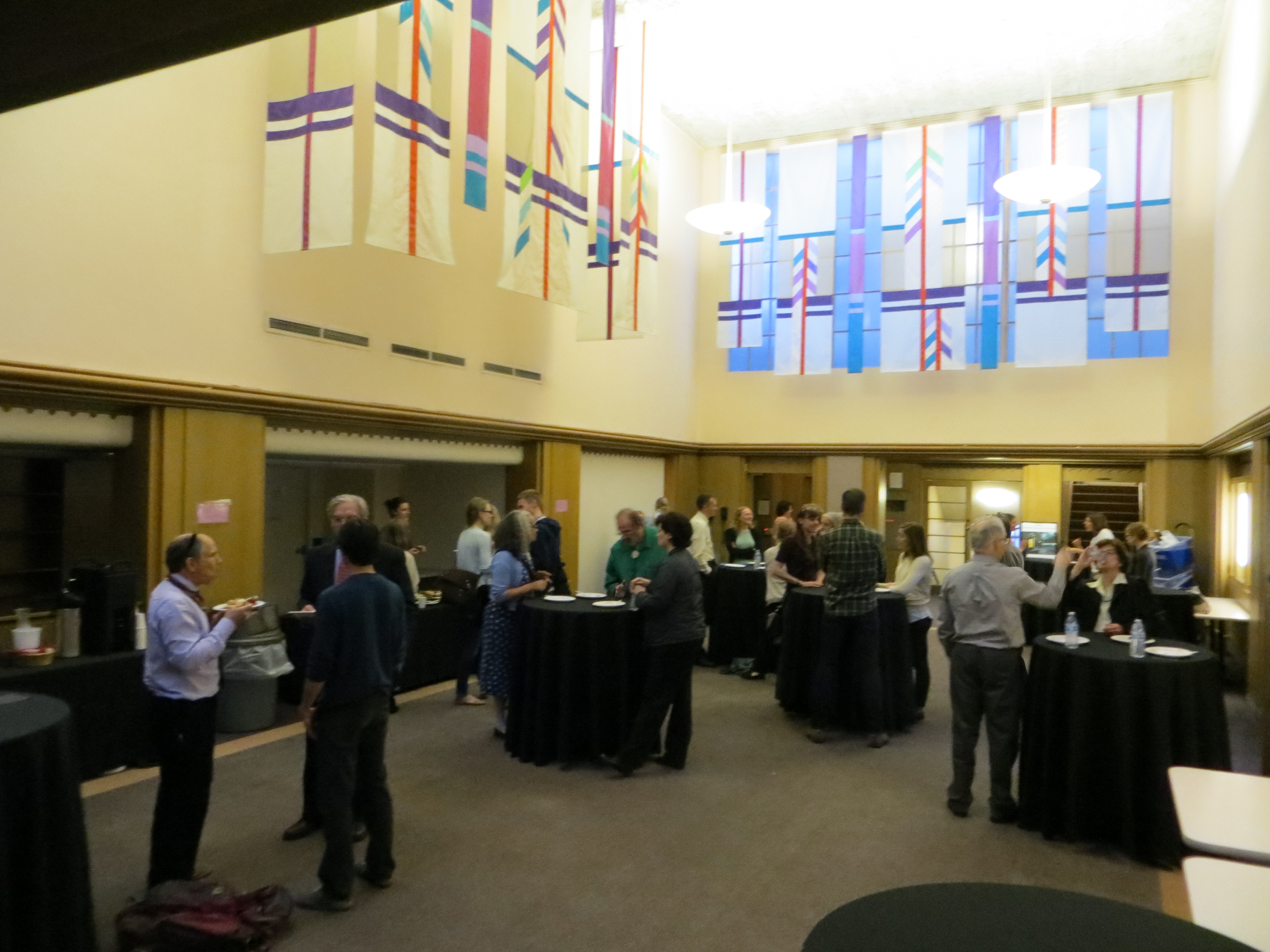 The event was live streamed so that Oregonians living outside Portland could view the presentation. OPHA's Health Education & Promotion Section hosted a reception following Dr. Lawrence's talk.
*If you were unable to join us for this event, please click here to view the presentation slides and archived recording.
Public Health Week Panel
Building Bridges: Achieving Health in All Policies Through Cross-Sector Collaborations
Facilitator: Lillian Shirley, Public Health Director, Oregon Health Authority
Panel Speakers:
Dana Hargunani, Child Health Director, Oregon Health Authority

Teri Thalhofer, Director, North Central Public Health District

Michael Tynan, Policy Officer, Oregon Health Authority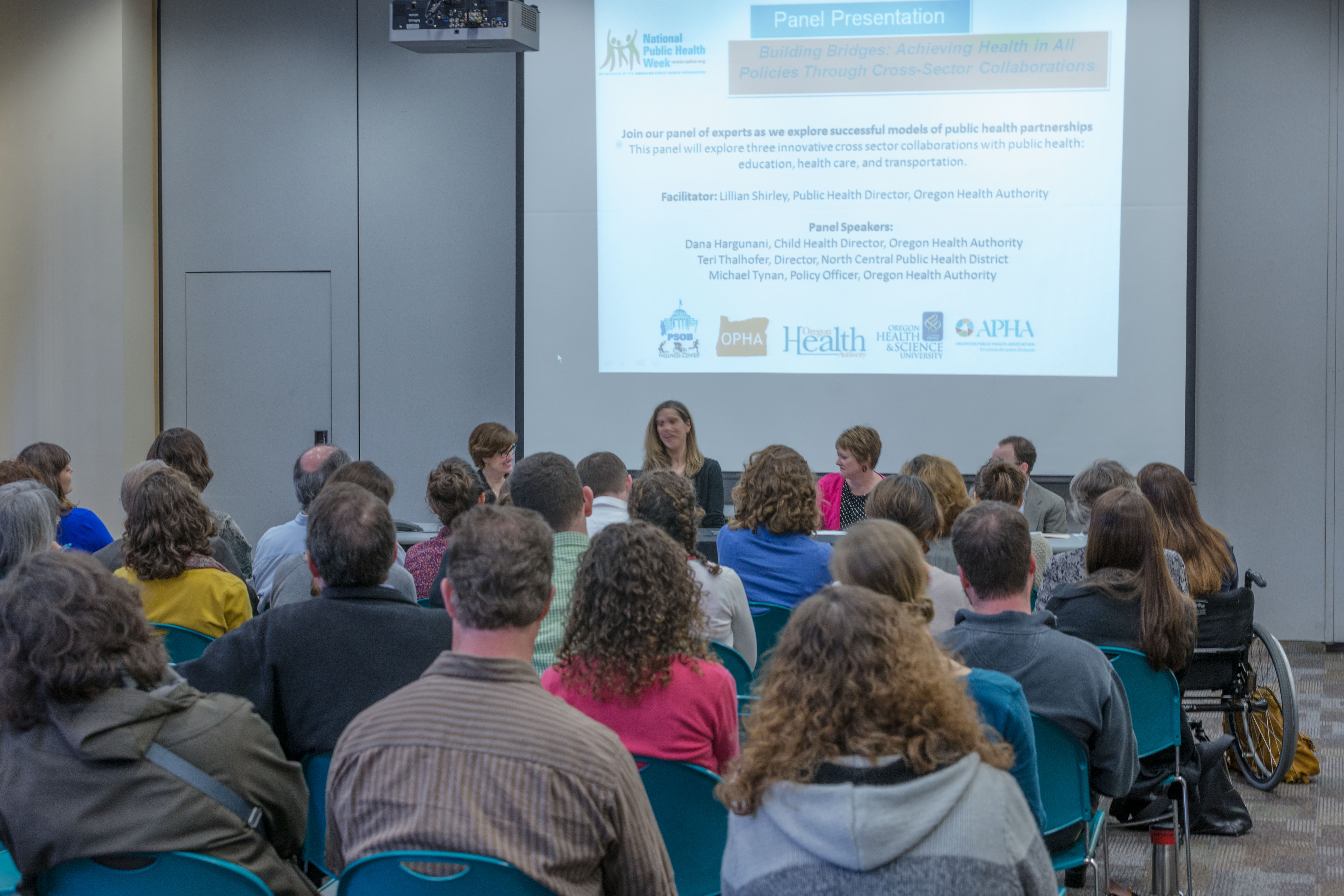 OPHA partnered with the Oregon Health Authority, Public Health Division, as well as Oregon Health & Science University to host the Lawrence event. The Public Health Division also worked with OPHA to host "Building Bridges: Achieving Health in All Policies Through Cross-Sector Collaborations", a panel that explored the intersection of innovative public health, education, healthcare, and transportation policies currently being developed in Oregon.
Photo courtesy of Allan Visnick
OMPH Poster Symposium
The Oregon Master of Public Health Program Poster Showcase featured the work of several OMPH students. Over 100 people attended the showcase, where students presented posters presentations on a wide array of public health topics. Students shared and discussed their research, projects, and field experiences with peer and public health colleagues.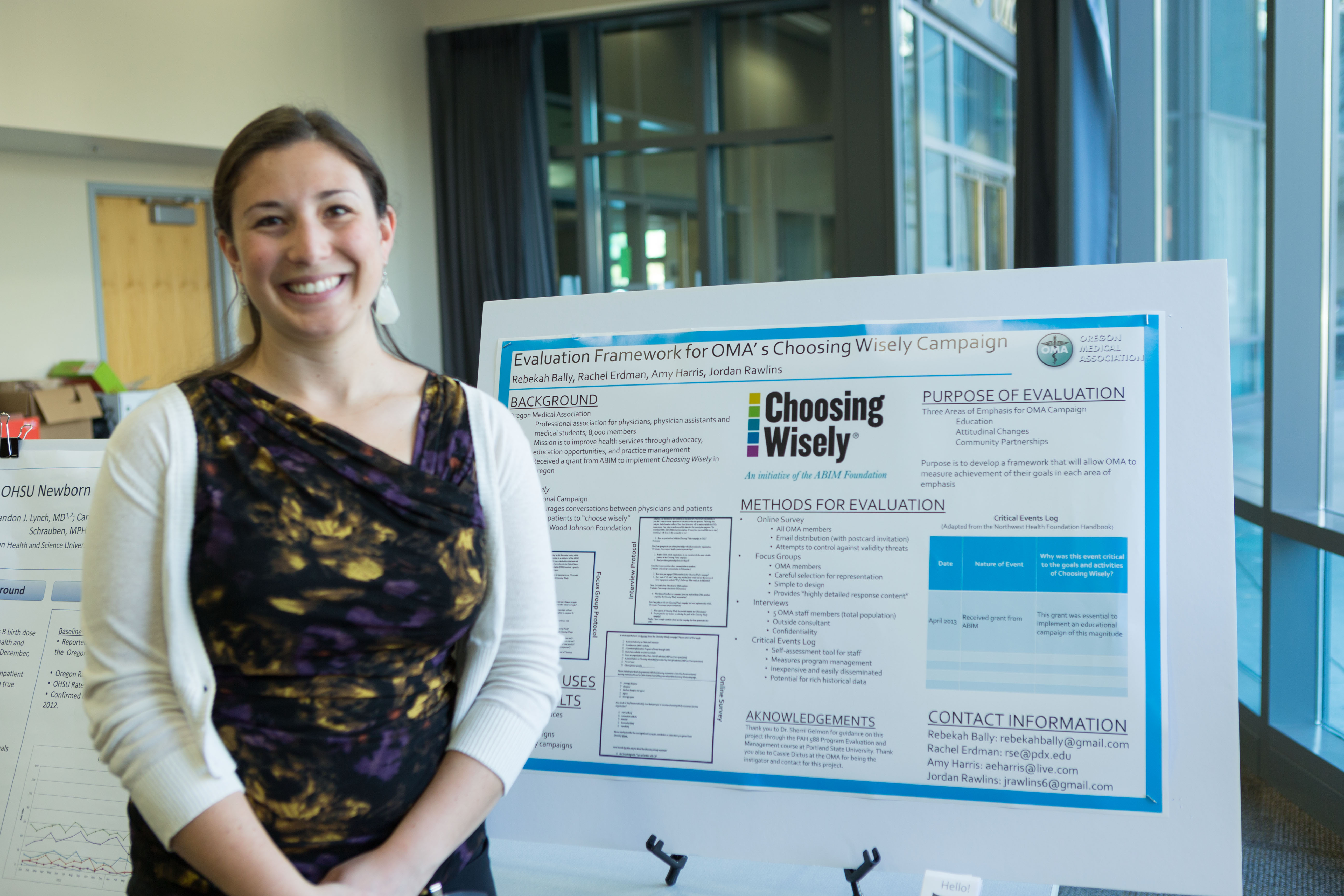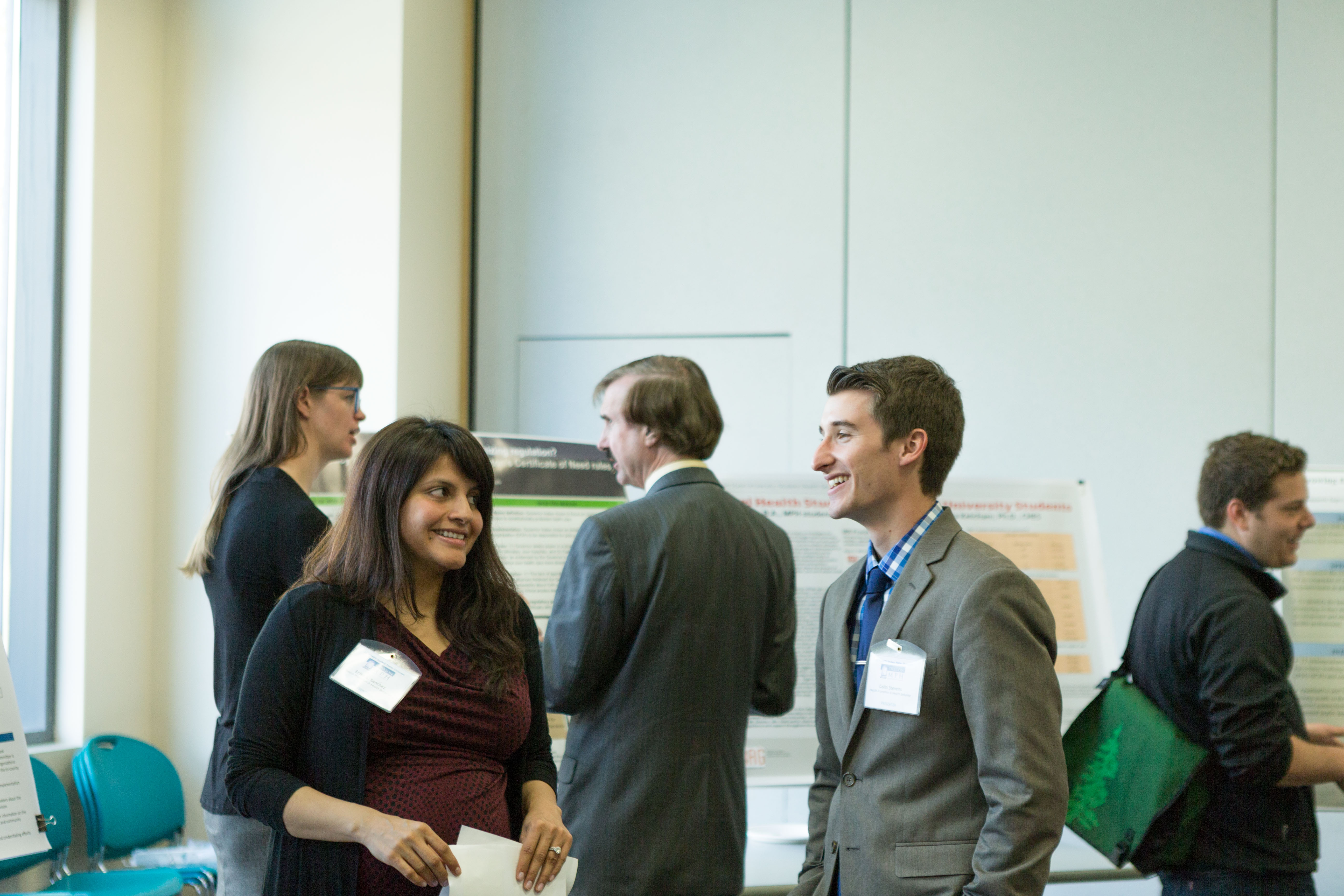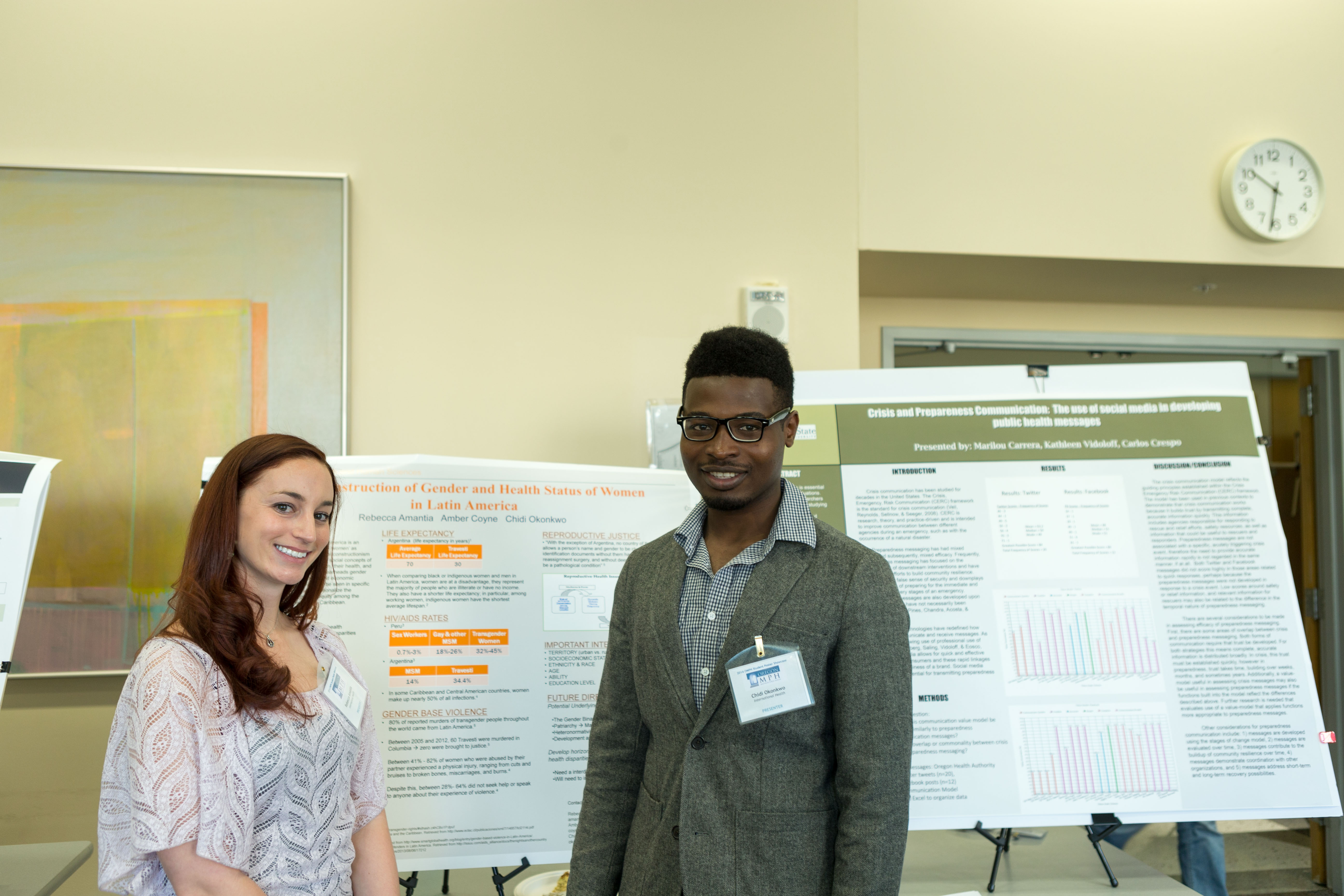 Photos courtesy of Allan Visnick
"We are very fortunate that our students have such strong and active support from Oregon's public health practice community. The students' work was quite impressive, and it was clear that they both benefited from and greatly enjoyed the insights and enthusiasm of our practice partners," said Liana Winett, Interim Director of the OMPH Program.
OSU Public Health Fair
The OSU Public Health Club organized a public health fair on Friday, April 11 (which marked the 4th annual Public Health Student Day) as part of National Public Health Week. Tables highlighting the themes of the week were manned by representatives from different organizations in the Corvallis area as well as student groups on campus, including: Red Cross, Jim the Fireman, CARDV, Vegan Club, Dietetics Club, Nutrition Club, Trader Joe's, the Humane Society, the Nursing Club, the Society of Healthcare Executives, United Way, Linn Benton Food Share and others.Participants learned about the different aspects of Public Health through an interactive bingo that tested their knowledge of the healthy activities being promoted by each of these different organizations.
Science Olympiad
The OPHA Epidemiology/Biostatistics Section participated in a statewide Science Olympiad for Oregon middle and high school science students by hosting a public health and epidemiology focused section of the competition. The section's featured event was a tournament for Disease Detectives; to compete, students took an exam covering environmental quality epidemiology topics and reasoning. Winners included Franklin Middle School and Westview High School. Winners move on to compete in the national contest in Orlando, Florida, May 16-17.
Extreme Cube Makeover - Portland State Office Building
Employees of the Oregon State Office Building participated in a contest to help improve their work environment by updating their personal work spaces. Click here to learn tips on how to make your "cube" a healthier place to work. Congratulations to this year's winners!
1st place: Matt Laidler
2nd place: Shannon Evangelista
3rd place: Aniko Campbell
---
2014 Public Health Week Sponsors:

---
SAVE THE DATE: 2015 Public Health Week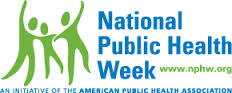 APHA National Public Health Week: April 6th - 12th, 2015